PROFAUNA is a vetenerian center fully dedicated to the service and medical care of animals. Since we initiated operation in Tijuana, B.C., in 2007, we have been faithful to our goal: provide great quality, pesonalized, and trustworthy medical-vetenerian ser-vices with humane care, providing total availability for the wellness of our patients.
All of this is possible because of the commitment and professionalism of our team: Vetenerians, zootechnists, medical assistants, general assistants, programmers, accountants, marketers, and las but not least, the experience of over 30 years of our founder.
We are more than happy to mention that we are a 2nd generation family company, and a Tijuana based 2nd generation as well. With a different profession, but the same love, care, mission, and commitment to create a protective space for our best friends, our fellow partners, our pets.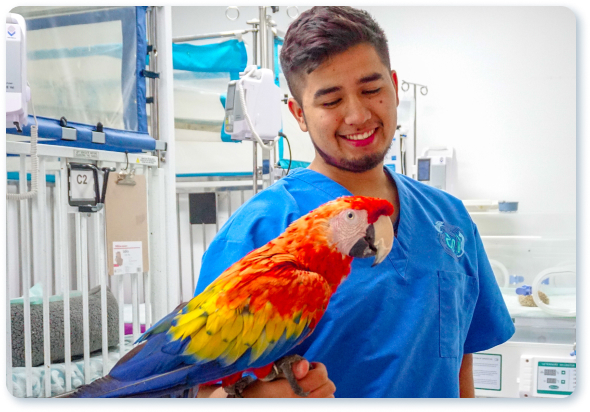 We help families to live happily in harmony with their pets.
Offer the best service to our patients; provide them with the necessary care to preserve their health; to responsibly and professionally inform to our clients about the wholeness of care, diseases that can affect their pets, with the goal of guiding them to prevent any chronic illness in our patients.
To become the #1 vetenerian hospital in the state, and one of the best-known hospitals in the country; standing out with our professionalism, customer support, and constant updating in the medical field.
Honesty, Professionalism, Environmental Responsibility, Empathy, Compromise and Family.